[Free Delivery] A large number of discounts are available in September, flying!
After an autumn rain, a cool breeze blows
"Extended Version" Dog Days Finally Ended
fall out of autumn
Grateful for every drop of sweat in the midsummer
VStarcam sends peace and happiness!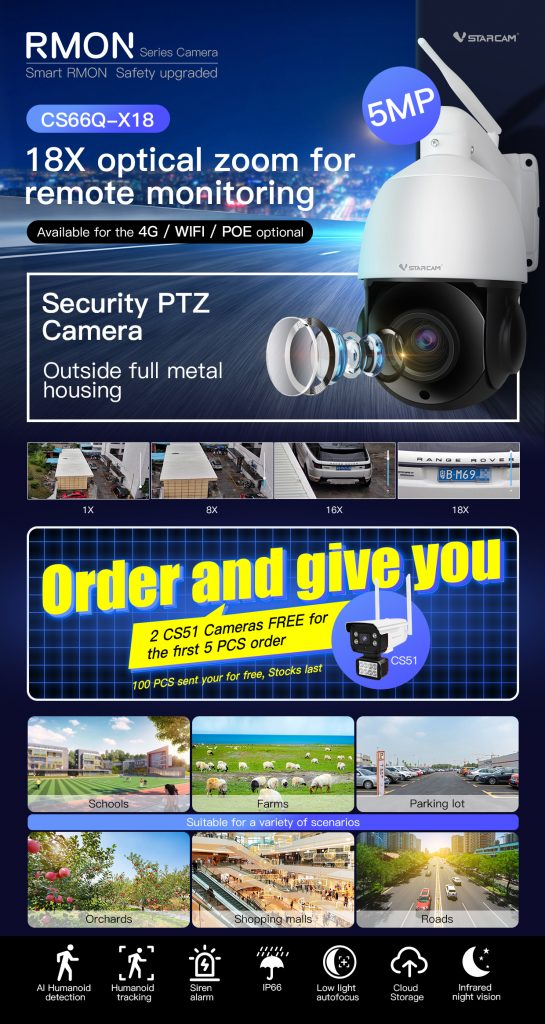 The event has been going on sale
             VStarcam "Radium Mongolia" series products
5 million high-definition 4-inch 18x optical zoom PTZ dome camera
4G, Wi-Fi, POE mode for you to choose!
Buy 5 units for the first order, get 2 units of CS51 as a free gift
Surprise delivery in September! Take advantage of the activity to take the monitoring home and fly!