The Vstarcam Smart Camera of Autumn Hong Kong Exhibition moves your home to your mobile phone to watch at any time!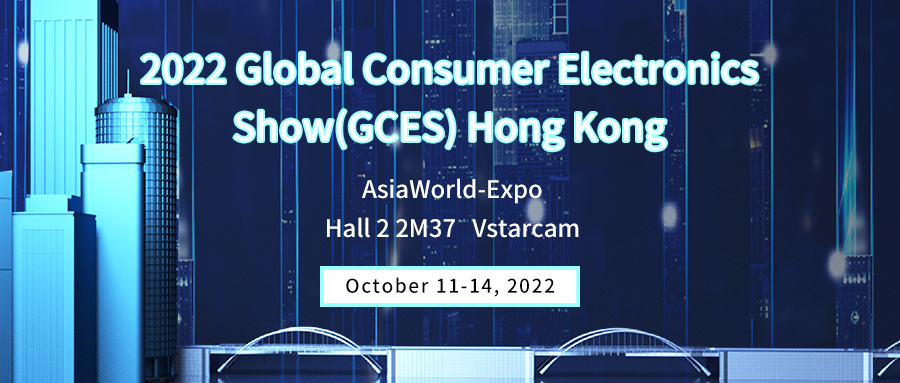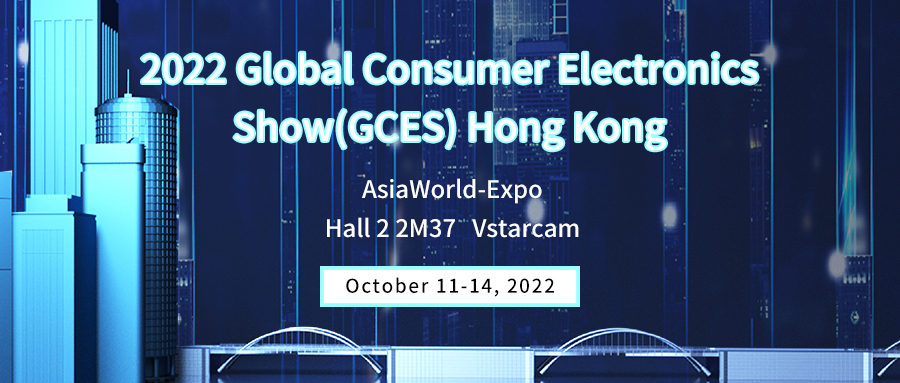 Shenzhen Vstarcam Technology Co., Ltd. will meet you at the Hong Kong Exhibition in the autumn of 2022! The most beautiful guard team — Vstarcam intelligent camera, appeared in order.
In the autumn of 2022, Hong Kong will have an exhibition area of 79663 square meters, 700 well-known brands, 3436 exhibitors, 68135 buyers in total, more than 12 categories of products and more than 50000 products. The organizer organized more than 120 buyer groups and invited major importers, distributors and retailers from all countries and regions to visit the exhibition.
Relying on leading core technologies such as video and audio encoding and decoding, video image processing, video and audio data storage, P2P data transmission, as well as collaborative capabilities such as cloud computing and big data, Vstarcam. has developed "O-KAM" and "EYE4" which can be viewed on Windows, but also compatible with Android, Apple and Huawei systems. The operation process is simple and easy to understand. Vstarcam smart cameras have been used in government affairs, banks, communities, energy It is applied in many scenarios, such as transportation logistics and industrial Internet.
According to IDC's prediction, by 2025, 150 billion terminal devices will be connected to the network cloud platform worldwide, and Vstarcam's remote video cloud platform system is also making continuous efforts in the field of smart home, with patent support to help multi scene landing applications. Vstarcam has carried out patent layout at home and abroad, and has applied for dozens of invention patents, obtained more than ten invention patent authorizations, and performed well in the comprehensive dimension evaluation of patent quality.
At the exhibition, I noticed many high-tech and intelligent devices of Vstarcam, such as binocular camera CS49D, high-definition zoom pan tilt camera CS630Q-X30P, 4G waterproof full-color camera CG666, visual intercom wireless doorbell set, etc., and followed the special functions indicated to experience their convenience and intelligence in daily life, as well as their applicability to various scenes, so as to solve the worries of going far away.
Sometimes it is like a small robot that understands people's hearts
With the continuous progress of urbanization, China's population mobility is increasingly active. In 2020, the population of separated households in China will reach 492.76 million, accounting for 34.9% of the national population, including 375.82 million floating population, accounting for 26.6% of the national population. Compared with 2010, the population of separated households increased by 231.38 million, or 88.5%, and the floating population increased by 154.39 million, or 69.7%. In this social context, people need more intelligent cameras to keep in touch, communicate and accompany with their families.
Protecting homes and communities requires intelligent network cameras, human shape detection, and real-time alarms to remind owners to check their homes at any time thousands of miles away. In addition, it is particularly important to install intelligent cameras for people with fishing ponds, forest farms, orchards, and pastures.
On business trips, you need to master pets in real time. At home, you must use smart cameras. It is easier to tease pets remotely. Smart voice cameras must be arranged to provide remote care for elderly parents and young children. Two way voice intercom and high-definition picture quality make it easier for people to accompany their families while working in other places.
The intelligent voice camera is really a small and considerate robot. It encrypts cloud data at the financial level, which is safe and reliable. All video files can be played back at any time by date and time in the "O-KAM" app. The past is wonderful and can be seen anytime and anywhere.
If you happen to be in Hong Kong, you can come to the booth of Nuctech Dakang to experience the excellence of intelligent cameras and remote video cloud platform system.
Venue: Asia International Expo
Vstarcam Booth: Hall 2, 2M37
Exhibition date and time: October 11-14, 2022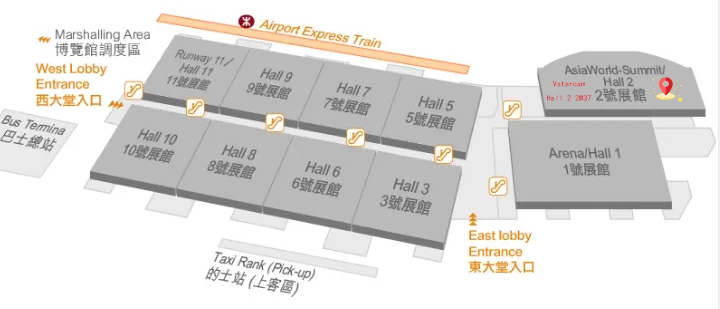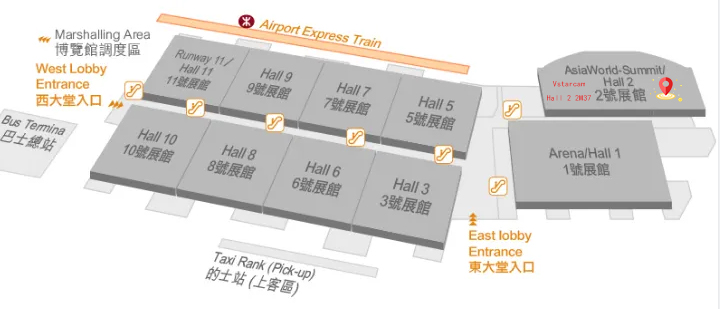 You can also follow our WeChat official account to keep abreast of the latest information in the field of smart cameras.
Faced with the ever-increasing variety of application scenarios, Vstarcam's intelligent camera and remote video cloud platform management system continue to carry out technology upgrading and iteration, and is committed to extending the scope of smart life to thousands of households and creating a new ecological environment of smart life.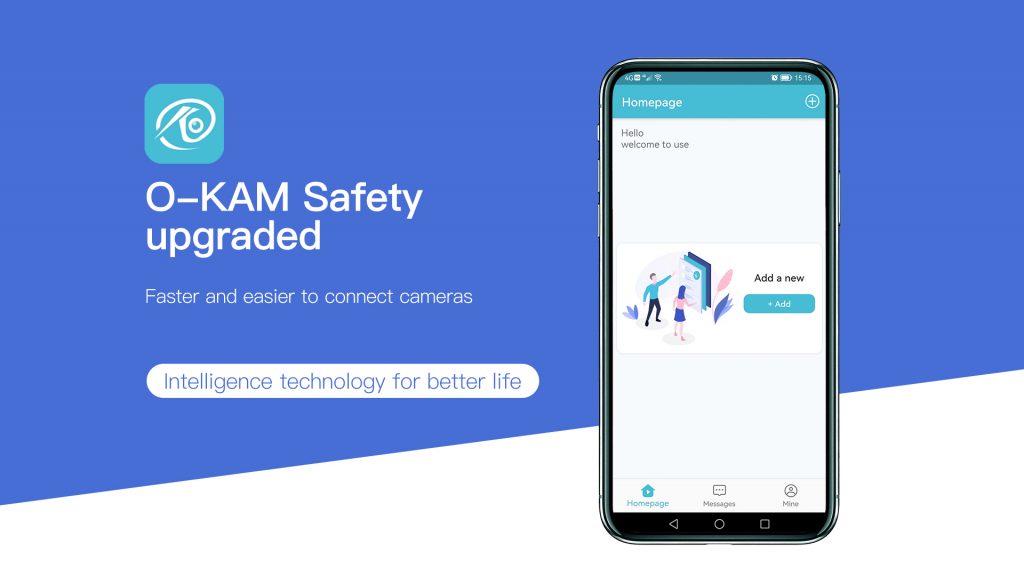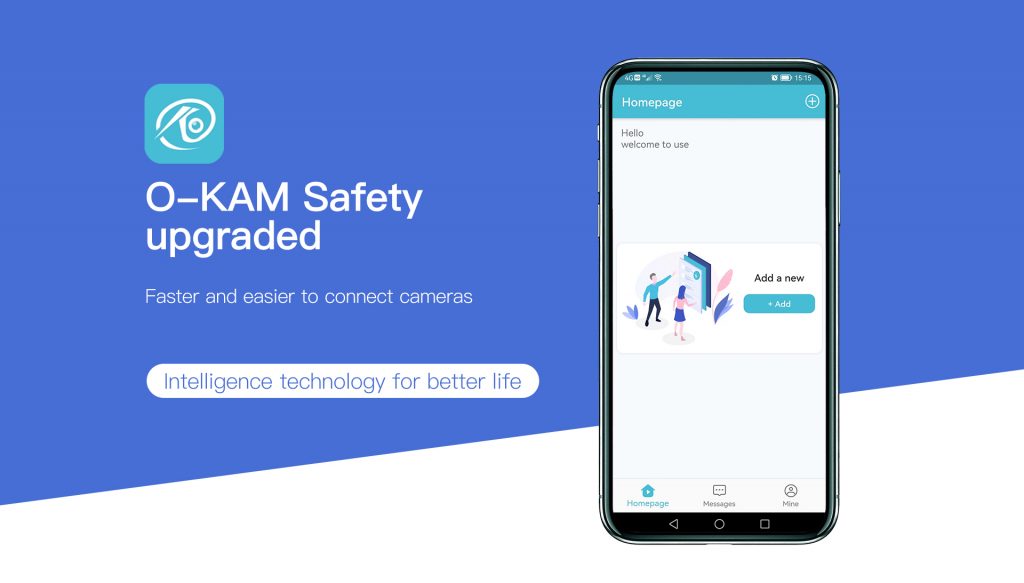 Every day is unique!
Every day is worth being recorded and treasured!
Arrange Vstarcam intelligent camera to enjoy the wonderful future bravely!