Sweet! Vstarcam adds benefits!
Double 11 is coming. Have you stocked up on your intelligent voice camera?
From user Xinmei's personal comments:
Left hand is career, right hand is family, fortunately there is
Vstarcam smart camera, let me juggle career and family
AI humanoid detection + voice intercom to take care of the elderly
I don't have to worry too much about home when I'm away
Family business double harvest, has proposed a new car plan to travel with parents

Vstarcam: Congratulations! Good things come in pairs!
Double 11 is coming, send a warm scene in advance
Vstarcam delivers benefits and warmth in advance
Indoor intelligent HD full color gimbal camera CS49Q
Outdoor waterproof full-color voice camera CS51
If you buy 100 sets, you will get 5 sets free. If you buy 200 sets, you will get 15 sets free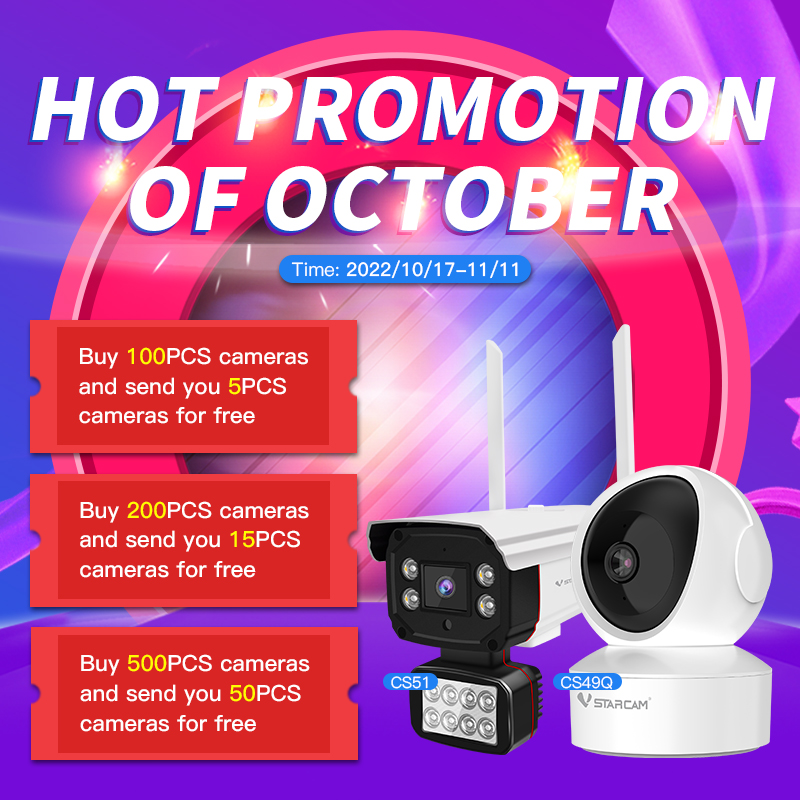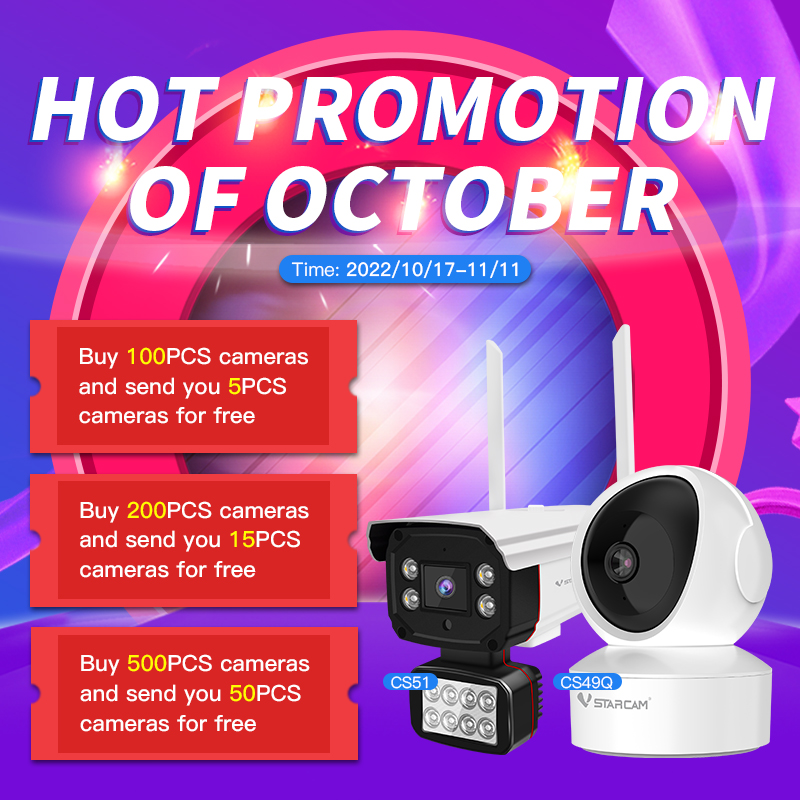 Provide OEM and ODM customization
Industry leading
Leading intelligent hardware solutions provider in the industry
The application area is wide
Products and solutions are used in 190+ countries and regions around the world
Multi-field coverage
Products cover civil video surveillance, intelligent security + home
2 billion +
In recent ten years, the cumulative sales volume exceeded 2 billion yuan
Has more than 70 people of hardware and software R & D engineers
It can produce 90,000 units a month