Vstarcam invites you to a cool CES event!
AI Technology,
Let ordinary life take off!
Create a safe future!
The 2023 CES—International Consumer Electronics Show in Las Vegas is coming. As one of the largest and most influential consumer electronics industry exhibitions in the world, CES has become a window for major electronic enterprises around the world to release electronic product information, display high-tech and advocate future smart life. As a leading R&D manufacturer in the global security monitoring industry and a provider of video and audio codec, image processing, data storage and transmission software solutions, after nearly a year of careful preparation, Vstarcam will participate in the 2023 CES event with many latest independently developed technologies, the most cool products and solutions.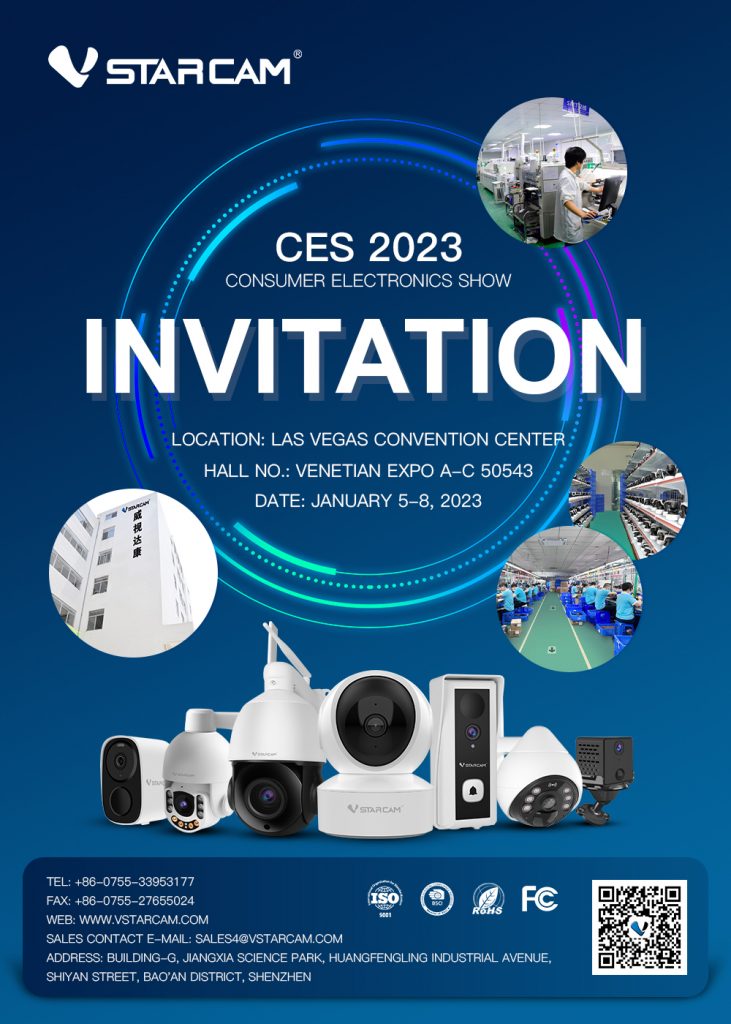 Vstarcam is a national high-tech enterprise integrating R&D, production, sales and service with video as the core technology. Its business focuses on video security technology, video and audio data transmission and storage, big data services and cloud platform services. It provides network cameras, ultra-low power consumption cameras, outdoor zoom high-definition cameras and other intelligent audio and video products. Vstarcam has been deeply engaged in the industry for more than 10 years, providing the safest, most convenient and most intelligent comprehensive video security product solutions and services for public service fields, enterprises, institutions and families in 190+countries and regions around the world, and committed to building a smart city with safe cloud ecology and digital intelligence life.
The IPC surveillance camera is a high-definition network camera, which conforms to IP66 dust-proof and waterproof design. It can support PoE power supply(network cable charging power cable free), or ICR infrared filter type automatic switching, to achieve real day and night monitoring, and support secondary development and customization. In 2022, based on the strategic positioning of intelligent high-definition PTZ camera, Vstarcam will expand and layout new business fields in a planned way, forming multiple technical mainlines in the fields of humanoid detection, two-way voice intercom, 18/30x optical zoom, ultra-low power wireless, full-color night vision, 2.7K high-definition, 2.4G-5G dual band wifi, forming the main architecture of the company's multiple technologies, and creating a richer and broader technology portfolio of Vstarcam products.
What big moves will Vstarcam release at CES?
At this CES exhibition, Vstarcam will bring an artificial intelligence algorithm cloud platform with independent intellectual property rights — O-KAM, together with AI intelligent high-definition waterproof camera series: CS666, CS65-X5, CS661, full-color night vision, IP66 waterproof and dust-proof, and 24-hour outdoor protection; Ultra low power consumption solar camera series: CB69-TZ, CB11-TZ, DB6-TZ, high-capacity battery+solar power supply, enjoying the comfort of zero electricity charge; Indoor high-definition camera series: CS49, CB71, with simple functions and easy installation, as well as smart policing, smart traffic management, smart parks, smart fire protection and other industrial application solutions. Vstarcam strives to show the most advanced products and innovative technology applications to the guests at the scene, and helps the organizers tell a good story of China with high-quality services and the best quality.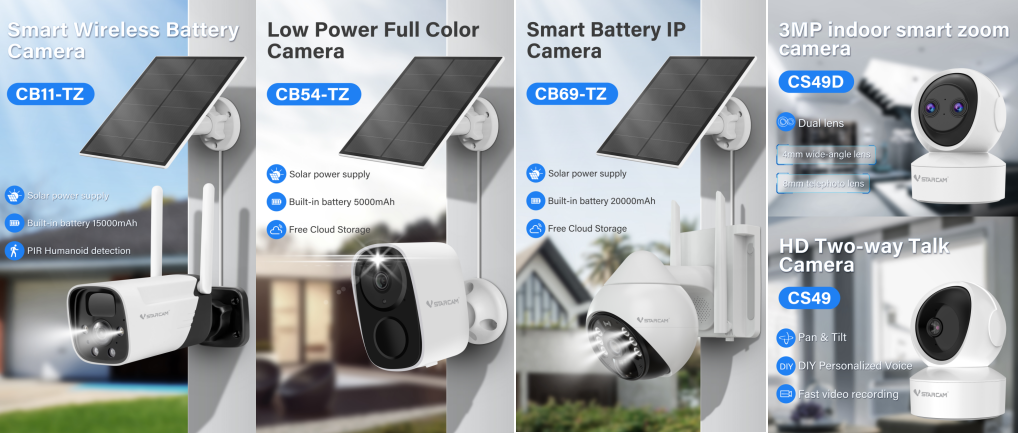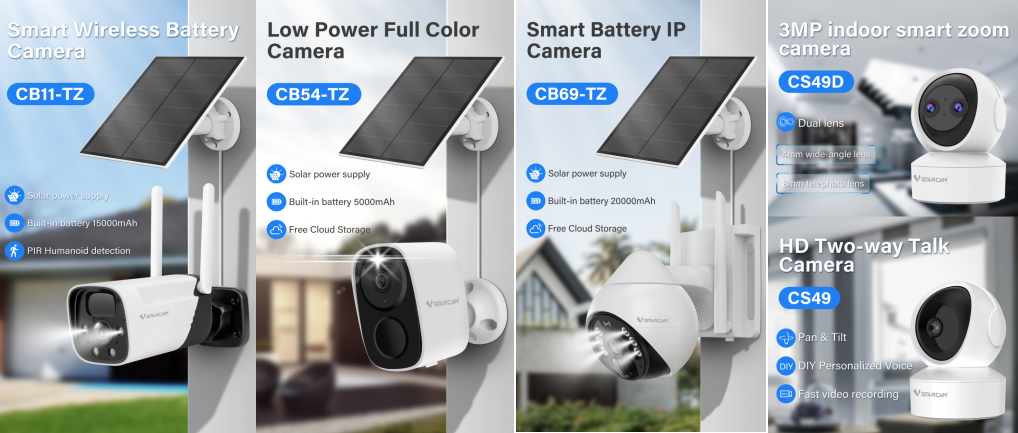 In 2022, Vstarcam, in combination with the market development trend, timely adjusts the industrial development layout and focus on the depth vision module to develop a series of new products. Therefore, at CES 2023, Vstarcam will not only display conventional intelligent PTZ cameras and remote video systems, but also display the intelligent 18 x optical zoom camera CS66Q-X18, 1-18 x optical zoom camera that are independently developed by the company; People's memory will make mistakes, but the recorded monitoring pictures will not make mistakes. The encrypted cloud storage that records audio and pictures at the same time and replays videos by date, time and main image at will. It is too smart! Double PTZ guards important places 360 °in an all-round way, patrols at multiple preset positions, and cameras perceive human shapes, detect and track, detect areas, and push information to the owner in real time. two way voice real-time intercommunication. It is particularly suitable for large fishing ponds, ranches, and construction sites. The screen can be enlarged or reduced at will. Cloud playback video can be fast forward/backward, with rich playback experience and clear presentation of details.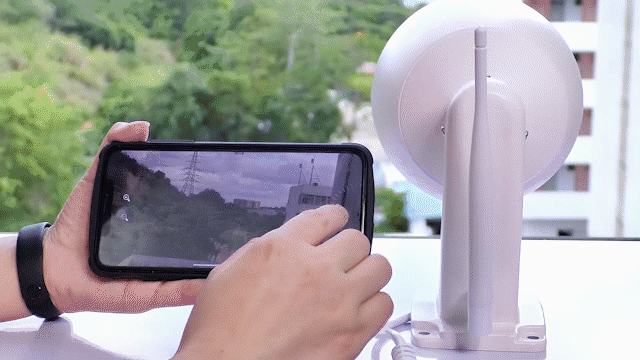 From this point of view, intelligent monitoring is necessary. In case of dispute, this will directly affect the right and wrong of both parties.. In addition, it can also remotely view the situation of the family. It is a good choice for the elderly, children and pets at home. An intelligent camera can protect the safety of the family without complex wiring and settings. It can also monitor the situation of the pets at home, the living conditions of the elderly and children even if it is thousands of miles away.
In response to the increasingly complex social control needs of the public security industry and the pain points of large-scale video applications, Vstarcam Technology has devoted 10 years to gathering a large number of first-class talents in intelligent remote video operation management technology, and has developed a view big data application system with "low-cost, high intelligence, wide coverage, and secure cloud data" — "O-KAM".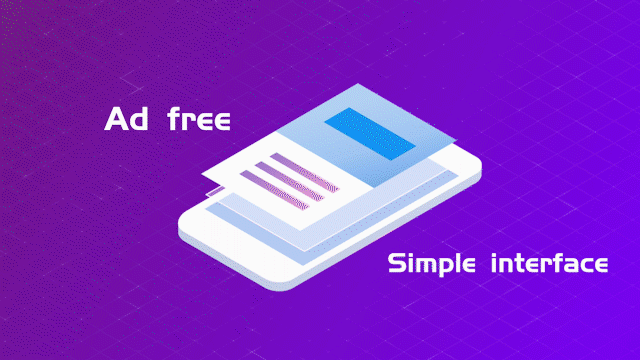 2023 CES will be an extraordinary year for Vstarcam. The company has set up the most diverse demonstration and interaction for you to experience at the booth, including this year's hot remote two-way intercom, humanoid detection, 5 megapixel HD, 18/30 times optical zoom HD image quality, etc.
In fact, the installation of the surveillance camera is also very simple. You can download the "O-KAM" from your mobile phone, power on the camera, and connect it to the network, and then mount it on the wall or tree. Girls can also easily install it in the three-step operation process.
Smart cameras are generally used to control illegal intrusion such as littering on floors, throwing cigarette butts or blocking the locks at the door, so as to protect the safe and stable operation of families and important places.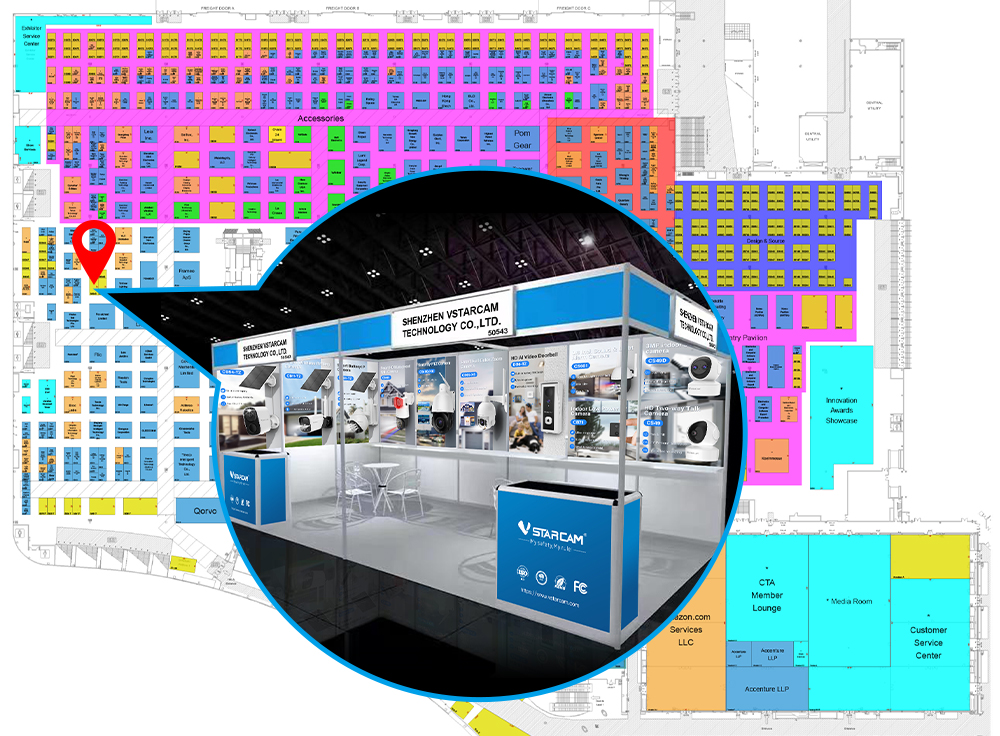 We sincerely invite you and your company representatives to visit and negotiate at the booth, so that we can witness the magnificent transformation of Vstarcam in 2023 CES .
In the future, Vstarcam will continue to be wonderful!
See you at 2023 CES!

International Consumer Electronics Exhibition- CES in Las Vegas 2023
CES-Consumer Electronics Show
Date: January 5-8, 2023 (Thursday – Sunday)
Hall No.: Venetian Expo A-C 50543